Aviation Videos by FunPlacesToFly.com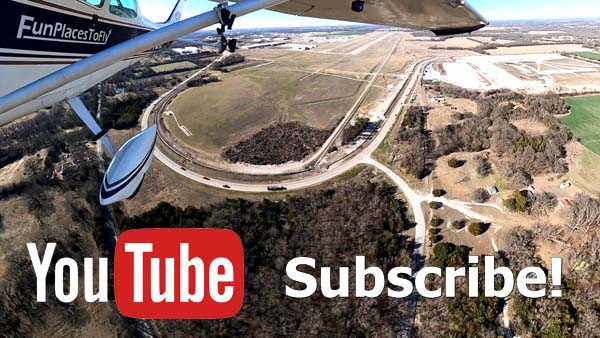 Let us Shoot a Video for You!
Share this page on:


---
A Beautiful paint scheme with the proud colors of Louisiana State University.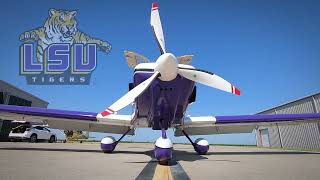 See this Video on YouTube!
Watch and listen as Stuart Davis of Auto PSRU's talks about his RV-10 auto engine conversion using a PSRU Propeller convertor.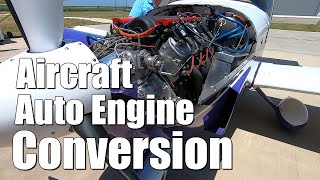 See this Video on YouTube!
Aviation - There's no other experience like it. Once you get a taste, you'll always long for an another bite.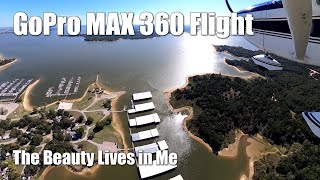 See this Video on YouTube!
Airplanes and Coffee, a great combination and a great event! Lot's of airplanes and happy people. Well worth attending.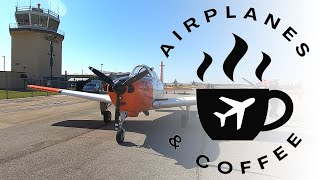 See this Video on YouTube!
It's amazing what you can to with the GoPro MAX 360 camera. This video was shot with only one camera, the GoPro MAX 360.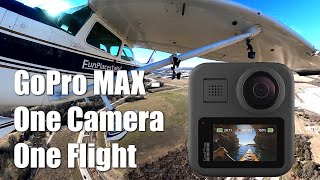 See this Video on YouTube!
Fun Flight with some unusual angles with 2 GoPro MAX 360 cameras. The versatility of this camera is amazing!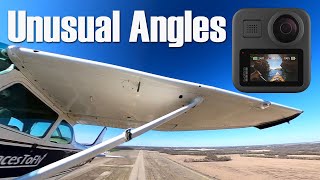 See this Video on YouTube!
Short flight home using several GoPro 360 MAX Cameras. 360 Degree action cameras make a huge difference in showing the beauty and detail of any flight. How to Create Your Own GoPro Max 360 Aviation Video: https://funplacestofly.com/gopro-max-360-video.asp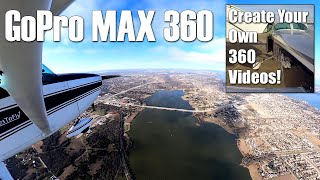 See this Video on YouTube!
The Hangar Hotel is in Fredericksburg, Texas. A great (fantastic) place to fly and spend the night. Rent a car or take a shuttle into town for even more fun and frolic. Food, shopping, museums and more! The Airport diner has wonderful food and atmosphere. Step back into the past during WWII and relive what is was like then.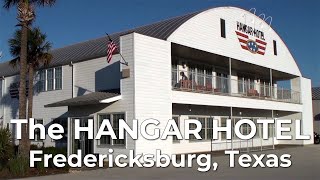 See this Video on YouTube!
This is our 1969 Cessna 172K with a full Horton STOL kit. Such a dream to fly!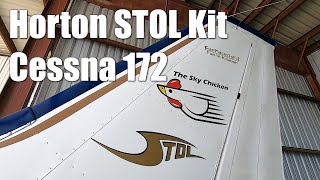 See this Video on YouTube!
NFlightCam Aviation Audio and Power Cable for GoPro. Being able to record your headset conversations and ATC within your aviation videos is a great documentation tool, along with the opportunity to share your flight experience with others.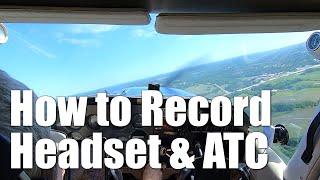 See this Video on YouTube!
We Shoot Video!
Videos are the
"Gift that keeps on Giving"
, showing a complete history of your efforts through online media, such as YouTube or your own website. We invite individuals, groups and/or businesses to allow us to come out and create a custom video for you.
Click HERE
to contact us!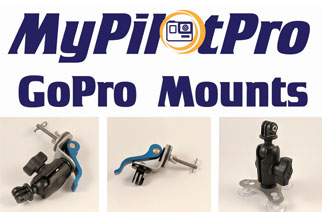 This website contains Affiliate Links. Please read our Disclosure for details.